"Day after day, in the temple courts & from house to house, they never stopped teaching & proclaiming the Good News!"
Throughout the Bible, we see the importance of being in community. This is exactly how the early church thrived as described in the book of Acts and this is how we base our Small Groups model. In Acts, you can read about how small group meetings in homes helped lay the foundation for tremendous growth in the first church in Jerusalem. Hope City is more than just a church with Small Groups, we are a church OF Small Groups.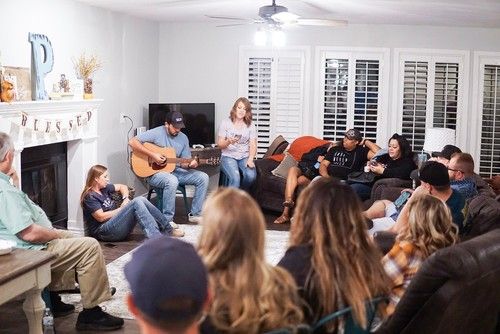 It's time to get connected in community.
Small Groups are a key aspect of our church community. Our mission is to Know God in a greater way and Find Freedom as we connect in relationship! Most Groups meet weekly in the home of a Group Host or on campus. Groups range in size & may have limited space. Check out our Small Groups and register today!